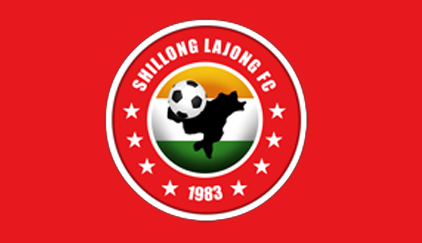 Lajong could only earn a 1-1 draw against Chirag United in a round 23 I-League encounter at JN Sports Complex, Shillong on Wednesday.
Daniel Bedemi gave the hosts the lead five minutes before the break but Lajong failed to hold on to their advantage as Chirag's Brazilian striker Edmilson equalized in the 83rd minute.
Lajong came into this game on the back of a 1-1 draw against Mumbai FC so they were aiming to get maximum points from their penultimate home.
Their opponents Chirag prior to this match were winless in five matches but had beaten the north eastern club in all three of their previous meetings this season.
Hosts Lajong had a full strength starting eleven while Chriag were missing their influential defender Eduardo Coelho and skipper Denson Devadas, who was suspended.
Lajong have been very strong in their own backyard all season so it wasn't a surprise to see them start on a
positive note
LAJONG LOSE OUT ON THREE POINTS
With the backing of the crowd, the I-League debutants caused numerous problems to Chirag's backline in the early stages but were unable to test Sandip Nandy.
At the other end the Brazilian strike duo of Chirag couldn't come into the game too often as their midfield struggled to keep the ball for long periods.
Only a win would be a good result for relegation threatened Lajong so they kept pressing for a goal.
Their efforts were finally rewarded in the 40th minute whenDaniel Bedemi capitalized on a poor back pass and slotted the ball past Chirag keeper Sandip Nandy.
The Nigerian has scored quite a few crucial goals for Lajong this season but this one was extra special as it came against his former club.
Chirag tried to respond but the home side defended well and deservedly went into the break with a one goal lead.
In the second half, Anjan Nath's team tried to show more ambition but Lajong continued to be the better side as they kept the ball and created some decent chances.
But Stanley Rosario's boys were a little wasteful in front of goal and therefore failed to increase their advantage.
At 1-0, Chirag were always in the game with both Joshimar and Edmilson looking dangerous as the match went on.
However the Lajong defence was functioning pretty well with Wailad Passah having a very influential game.
As the match entered the last ten minutes, it was looking like Lajong would finally beat Chirag in their fourth attempt.
But seven minutes from the 90 Edmilson leveled the score with a scorching freekick which gave the Lajong keeper no chance.
The spectacular equalizer silenced the passionate home crowd and brought relief in the Chirag bench.
Lajong tried their best to find the winner but were unable to create anymore clear cut chances and in the end had to settle for their second consecutive home draw.
The north eastern club are now only four points above the drop zone but crucially only one of their remaining three games will be played in Shillong.
Meanwhile, Chirag remain sixth and are level on points with three other clubs.
Goalscorers: Daniel Bedemi (Shillong Lajong) 40′, Edmilson Marques (Chirag United) 83′