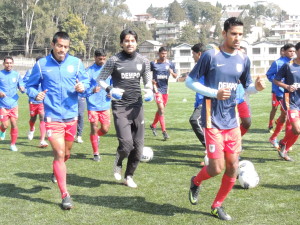 Defending Champions Dempo SC arrived in Shillong on Thursday.
The Goan side started with their training session today at the Polo Ground and will face Shillong Lajong FC in the 16th round of the I-League at the JN Stadium Shillong.
Dempo is currently in the 4th position with 26 points while Shillong Lajong FC is in the 12th position with 11 points.