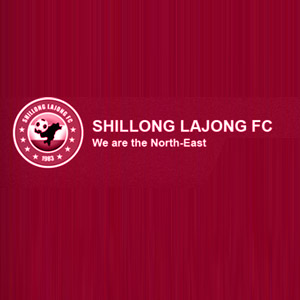 Shillong Lajong FC notched their third win of the season and moved to seventh place on the I-League table as they came from behind to get the better of Mumbai FC 2-1.
The match was played at Guwahati and Mumbai FC initially silenced the crowd when Kingsley Chioma put the Mumbai based club ahead just past the half an hour mark.
Pradhyum Reddy's men could not find a reply to that strike despite controlling possession in the first half and Mumbai FC when into the break the happier of the two teams.
The home side though came out firing in the second half and scored the equaliser in the 56th minute as P.C Lalhlimthara found the back of the net. The goal was assisted by Wailadmi Passah.
The team completed the turnaround when John Menyongar set-up Eugeneson Lyngdoh in the 74th minute for what eventually turned out to be the winner.
Mumbai FC's efforts were further hampered by goalscorer Kingsley Chioma picking up his second yellow in the game and hence given his marching orders.
The Mumbai-based club could not muster a reply to Lyngdoh's goal and the loss left Khalid Jamil's men languishing at 11th position on the table with seven points.
Apart from the jubiliation of the victory, Pradhyum Reddy's men also had another reason to celebrate as they moved to seventh on the table with 12 points.
Lajong next play Churchill Brothers on 17 December in Goa.