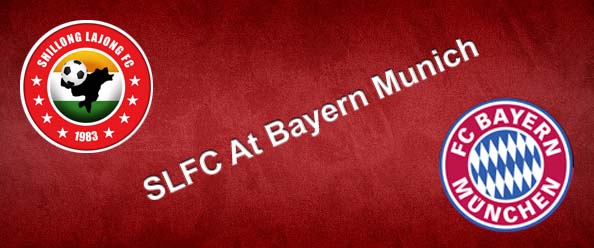 A fortnight ago, hordes of fans turned up at the FC Bayern Munich headquarters training ground at Sabener Strasse 51 in the Munich suburb of Harlaching.
The soccerholics trooped in well in advance to have a look at their idols, the stars and new signings, as they turned up for their pre-season training under new coach Jupp Heynckes.
There was Arjen Robben, Thomas Mueller, German national skipper Philipp Lahm, Bastian Schweinsteiger and Ivica Olic among the more famous names with new entrants Jerome Boateng and Japanese import, teenager Takashi Usami. The only popular name missing was the injured star, Frank Ribery.
A little away from the senior training ground – the club has a cluster of seven training grounds in the premises – oblivious to the star cast on view on the hallowed training ground, was a bunch of young footballers, five to be precise, engrossed in a three-a-side match with Markus Reitzler, a management student and qualified coach under the watchful eyes of Bayern Munich's chief talent scout Hermann Hummels.
The young bunch were Indian boys, beneficiaries of the Audi, Adidas, Allianz, Lufthansa and FC Bayern talent hunt programme. Strange as it may sound, though they were aware of the status of the German stars and the presence of their fan following, they were far from overawed either by the presence of the players or their setting foot on one of the world's leading football club with the third largest membership base.
Hummels was surprised, not just that the youngsters, whose age ranged from 14 to 17, were skillful but also fast learners with a burning desire to succeed.
"I never expected these Indian boys to be so talented. I'm impressed," said Hummels as he watched their off-the-ball running and passing. If Hummels was impressed, World Cupper and professional talent scout Paul Breitner was even more surprised. Breitner was among those who had visited Kolkata in 2010 to talent scout and pick the best among 600 boys on view.
"We found them the best so we invited them to live with our players. I see fire in their eyes. The 2018 Vision India can be possible if India works towards it with players like these young boys," said Breitner.
What was most impressive though, was the manner in which the six young Indians – Ram Chettri, Suman Rai, Donborlang Nongkynrih, Jacob Lalrawngbawla (all from the Lajong Shillong junior programme), Raju Chakraborty (from the Ali SK orphanage in Kolkata run by a German, Wolfgang Mueller from the Wuerzburg area) and Sanchayan Samadder (Mohun Bagan juniors) were much at home even though it was their first international venture.
Be it at the self-service food counter, the Bayern Munich training ground, the Audi factory where they felt like international stars being interviewed by German scribes and television or just being there, the attitude and confidence with which they conducted themselves was remarkable.
They looked like they were tailor-made for a footballing career outside India. When it came to playing the taller and stronger German boys in training on the first day, it was clearly a mis-match but their approach and attitude and a more aggro turnaround in the preceding days, showed these young Indian boys were learning fast, and how.
Every time they experienced a hard tackle, they bounced back, fought harder and positioned themselves better for harder knocks. "We are excited to be here and have learnt a lot. We are not less skillful but just need the right training and exposure," said Ram Chettri.
The six could not just be among big faces of Indian football in the near future. They are a breed of future Indian internationals benefiting from a programme such as the Bayern Munich-Audi-Adidas-Lufthansa-Allianz programme.
Courtesy : Times Of India