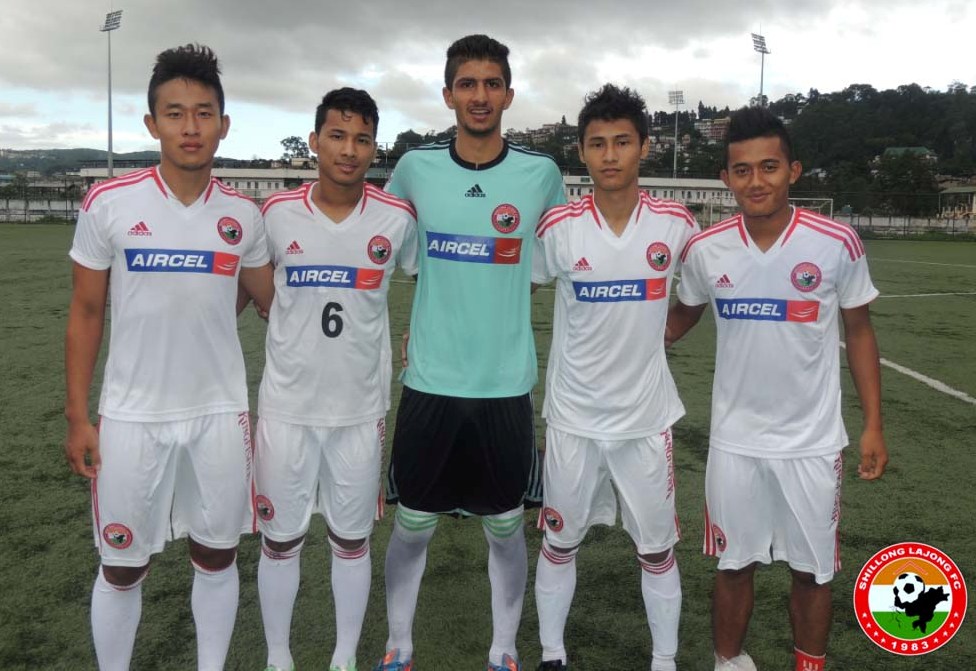 Shillong Lajong FC Signs Twenty Under 19 boys on Four year Professional Contracts.
Youth Development has always been Lajong's mantra for success and keeping up with the tradition, the Club has signed Twenty U-19 boys on unprecedented 4 year professional contracts. This includes Fifteen boys who have graduated from the Lajong academy and also Five freshly signed players from the India Under 19 squad.
India U19 internationals; AlenDeory (Midfieler- Assam), Vishal Kaith (Goalkeeper-HP) , Issac Vanmalsawma (Midfielder- Mizoram), Joseph Lalfakzuala (Midfielder- Mizoram) and Pritam Kumar Singh (Defender- Manipur) will be joining the 15 Lajong academy boys in forming the crux of Lajong side.
These signings were a part of a long term vision plan by Lajong called 'Goal 14' started in 2010 to nurture young players and groom their abilities, so that they could represent the club and country at the highest level. Out of the Fifteen Goal 14 boys; Rupert Nongrum, Shaiborlang Kharpan, Zodingliana, Jacob and NimDorjee, have been regulars in the Indian Under-19 squad, taking the tally of Lajong players to have represented India U-19 team to 10.
Shillong Lajong FC Managing Director, Mr. Larsing M. Sawyan commented on this latest development and said, "We are delighted to have these five national players in our club as we aim to strengthen our youth system and produce future football stars for the country. This is good for the future of Lajong and hope the addition of these boys in the long term will be fruitful."
The grass roots of the game are vastly important to the Club and hence Lajong has invested in the players of tomorrow. Lajong welcomes all the new junior boys to the "Home of The Reds" and wish them a wonderful season ahead.