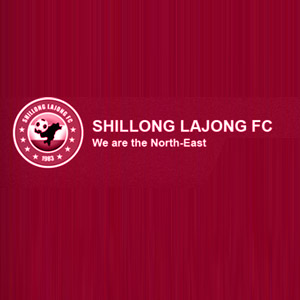 March 10, 2012: SLFC prepares for yet another showdown against Kingfisher East Bengal at Salt Lake Stadium on Saturday.
Shillong Lajong FC had a recent encounter with East Bengal in the I-League match on February 11, 2012. North East football giant defeated East Bengal 2-1 in a thrilling encounter. The action was witnessed by more than 20,000 fans at the JN Stadium, Shillong.
First Team Assistant Coach, Mr. Thangboi Singto said that, "It is a big match against East Bengal and an opportunity for players to showcase their skills. The goal is to win and deliver a great performance. We are at the same level as the Bengal giants".
Despite the absence of crucial players due to injuries, Assistant Coach, Mr. Thangboi Singto is confident that the team will give a better performance compared to the previous match which they lost against Bhawanipur SC.
The "Players who did not play any role in the I-League matches have been selected to represent the team for the IFA Shield tournament. This is their moment and they should take full advantage" Asst Coach, Mr. Thangboi Singto added.
Assistant Coach, Mr. Thangboi Singto further explained that, "Lajong is more prepared this time both physically and mentally. The team also has a bigger advantage as they have gained a lot of experience after winning the I-League home game against East Bengal last month. At the same time, the boys cannot afford to take things lightly or feel completely relaxed against the Bengal outfit."
According to the Assistant Coach, "Wailadmi Passah, one of the most senior member of the club will be the Captain for Lajong's Match against East Bengal. He has become an asset for Lajong and is a dependable player. Passah is very consistent and has developed as a matured footballer."
SLFC (probable) Squad:
Lalthuammawia ( GK )
Wailadmi Passah (Capt )
Romenjit Singh
Samuel Shadap
Subhas Singh
Zenith Mashangva
Henry Gangte
Tuishim Mashangva
Boithang Haokip
Chizoba Christopher
Seikhohao Tuboi.
By: Janice Lynrah (Media Manager SLFC)