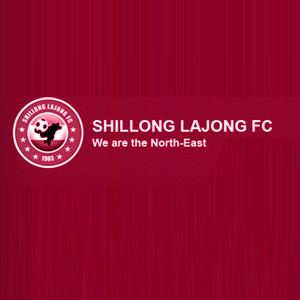 Shillong Lajong FC put up a resilient display but were held to a 2-2 draw by host Pune FC in what was a thrilling 21st round of the I-League at the Balewadi Stadium, Pune on Sunday.
Shillong Lajong took an early lead when Edinho Junior opened the account to score his first I-League goal in the 13 minute with a beautiful set up by Japanese recruit Sho Kamimura.
Pune FC pushed hard for the equalizer but for Lajong who got the early advantage looked more confident and a much more dominant side than the host.
In the 21st minute Pune FC earned a free kick with James Moga taking the shot but was unlucky as it went straight into the arms of Lajong custodian Lalthuanmawia Ralte.
A minute later, big chance came for Lajong, as Boithang Haokip cross found Sho Kamimura who headed the ball but blocked by Pune FC denfenders.
In the 23rd minute, after some good footwork, Jeje could not direct his shot for the hosts as it went wide.
It was a disappointing half for the host who failed to convert their chances with Shillong Lajong FC going into the break with a one goal cushion.
After the lemon break, Pune FC started off brightly and their first real opportunity to level the score came in the 51st minute when new recruit Karpeh slotted the ball home in the 51st minute. But few minutes later, the Shillong outfit went ahead for the second time in the match when Pune FC keeper made a mistake and Portuguese striker Edinho Junior took the chance and headed the ball, to score his second goal in the 56th minute.
Shillong Lajong's lead was cut short when Karpeh found the back of the net again to score his second goal in the 59th minute.
It may also be mentioned that Lajong could have easily had two more goals in the bag if the referee had not denied a penalty in each half.
Both teams were pressing hard and looking for that one big opportunity just before the final whistle but unfortunately had to settle for one point.
With points being split Pune FC is currently in the 5th position with 34 points while Shillong Lajong is in the 11th position with 20 points.