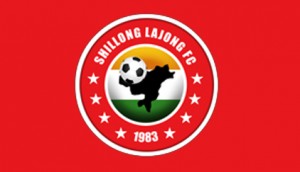 Shillong Lajong FC finished in third place in the I-League Under-20 Tournament which was held at Kalyani, West Bengal. The youngest team in the fray, the boys managed to capped a commendable performance against their more experienced opponents, with a 3-1 demolition of  Dempo, whose senior team are the current I-league Champions. The team's only defeats came against the top two teams in the league, Mumbai FC and eventual Champions Pune FC. This is Pune FC's first title in any level.
Looking back at the colts' performance in the league, the one aspect which defined the team was the never say die attitude and the will to fight till the end, regardless of the opposition's stature and ranking.
In the first round, the team brushed aside East Bengal, Prayag United and lost to Mohun Bagan by a solitary goal. In a closely fought 2-3 loss to Mumbai FC, the team eked out a spirited performance and it was an encounter which either side could have won and unfortunately, the Shillong boys had to settle for second best on that day.
The team carried on their impressive form as they won 2-1 against Churchill Brothers and drew 1-1 with Prayag United. Pune FC lifted the title when they handed a 2-0 defeat to the Shillong Boys.
Ultimately, the Shillong Lajong boys finished their campaign on a high, and the comfortable 3-1 win should be a huge morale booster for the team, which in all regards, have gained much experience and exposure from this campaign.