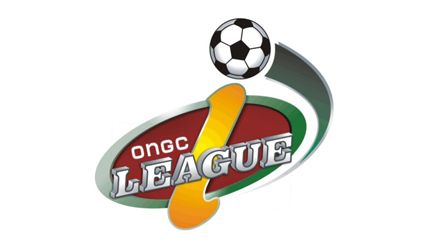 In one of the most important I-League games of the round where two of the bottom ranked teams squared off, one expected to see a very eventful match. But Sporting Club De Goa continued their run of stalemates, by holding Lajong at home for their third in a row.
It was a crucial encounter between home team Shillong Lajong SC and Sporting Clube de Goa, as both teams are currently placed 13th and 14th in the league table, comprising the relegation zone, which is why three points from the game would be like gold to either of the teams.
On the face of it, it seemed like the game would be very entertaining to watch, but the first half proceedings were a tad dull and very slow, as neither side was looking to take the risk of playing attacking football, and make the breakthrough.
However, Sporting got a golden opportunity to take the lead when Mawia brought down Nathienel Amos in the box in the 18th minute, and the referee immediately pointed to the spot. But alas, the visitor's horrid luck in front of goal continued, as Lajong's goalkeeper Mawia pulled off a brilliant save to keep out the spot kick from Nicholas Rodrigues.
After a not-so-entertaining first half the huge crowd at the Nehru stadium could only hope for a good second half, but the second half had a similar story, with both defences playing very efficiently.
While Lajong defence were looking solid in withstanding the pressure thrust by Nathaniel Amos and Elijah Junior, their strikers, Daniel and Anil Gurung, looked very off-colour.
Sporting though, had another brilliant chance in the opening minutes of the second period, after a shot from Amos almost sneaked inside the goal until R Ralte( Peka) made a goal line clearance to save the home team their blushes.
With neither team being successful in breaking the deadlock, the match finally ended in a 0-0 draw, meaning both sides now have a mountain to climb in order to get into a safe position and be secure in the I-League.
Young defender R Ralte( Peka ) from Lajong was adjudged to be the Man of the Match.
Aibor Khonjee from Shillong Lajong Fc was the Nokia SLFC man of the match.