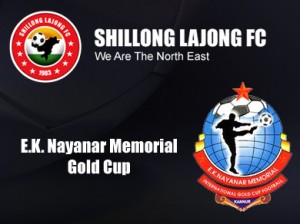 The fourth E.K. Nayanar memorial Gold Cup all-India football tournament will begin on Friday at the EMS Stadium, Kozhikode with Air India taking on Kerala XI.
The tournament will be inaugurated by former Indian international footballer Makhan Singh at O6:OO PM, March 9, 2012.
Eight teams will be competing in the tournament and the clubs have been divided in two groups :
Group I: Mumbai FC, Southern Samity (Kolkata), Army XI, Shillong Lajong FC.
Group II: Air India, Kerala XI, B.N. Railway (Kolkata), M.E.G. (Bangalore)
The two top teams from Group I and II will get to qualify for the semi-finals which will be taking place on March 17 and 18.
The final match is scheduled for March 20.